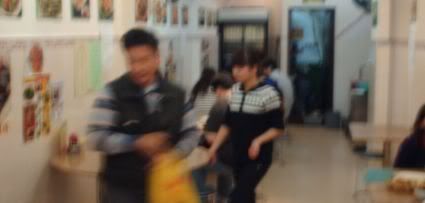 MACAU, December 16 –
One of the main reasons I took a short trip to the Portuguese-Chinese outpost of Macau was to look for Four Brothers. I wasn't looking for actual relatives or a 2005 Marky Mark flick. Motivated by my taste buds I was looking for a tiny restaurant named Four Brothers. They are quite renowned for a couple of very unique signature dishes.
Fish Skins
Fish Skins, a local delicacy in Macao, is one of the most distinctive dishes in southern China. It is simply the skin of a fish that is stir fried with hot pepper, garlic, and local seasonings. The skin has a squishy texture similar to squid sashimi, and it is not slimy at all. However, the taste is quite different from squid and has a spicy and herbal flavor. The dish's spiciness makes beer the prefect compliment. The waiter will inquire your preference for the dish to be served hot or cold. Trust me... it's a dish best served cold (just like revenge).
Cow Bones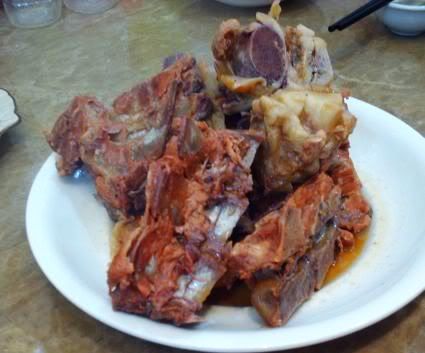 Do you ever wonder about the fate of cow bones after the cow is butchered? Probably not. At the Four Brothers restaurant, they marinate and grill the beef laden cow bones as a dish. When the waiter serves the cow bones, they are literally dripping with fat and Chinese barbecue sauce. Like barbecue ribs, the cow bones are meant to be eaten with your hands. The waiter will provide plastic disposable gloves if you don't want to use your bare hands. It's absolutely amazing food.
The Four Brothers restaurant has spawned two other restaurants aptly named Four Brothers Two and Four Brothers Three with similar menus. It's definitely the best place to eat in Macau. The food is simple, honest, and delicious.