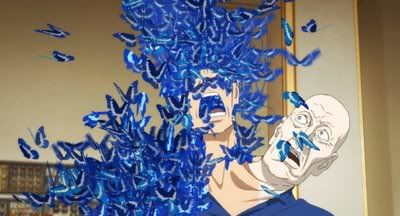 Paprika
New York, August 24 –
On August 24, 2010, Japanese Animation Director
Satoshi Kon (今 敏)
died of pancreatic cancer in Tokyo.
At the age of 46, Kon left behind an amazing body of work including five feature length films and a thirteen episode animated television series. His innovative storytelling and imaginative animation is unparalleled in complexity and creativity.
As evident in his films, Kon's imagination and creativity operated on a completely different level from other contemporary animation directors. He constantly blurred the lines between memory, dreams, and reality. In his award winning
Millennium Actress (千年女優)
, the narrative interweaves the colorful flashback segments with the movie's seemingly mundane plot. The result is a multilayered film seamlessly transitioning back-and-forth between memory and the present reality.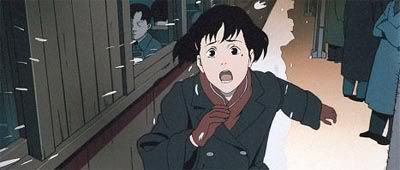 Millennium Actress
Most anime fans of my generation were first introduced to Satoshi Kon through the home video release of
Perfect Blue (パーフェクトブルー)
. The animated feature was about the deceptively innocuous topic of Japanese pop idols that evolved into a serious examination of identity. The film was an innovative work that really opened people's eyes to the unlimited storytelling potential of 2D animation.
The success of
Perfect Blue
was followed by
Millennium Actress
and
Tokyo Godfathers (東京ゴッドファーザーズ)
.
Perfect Blue
When
Paprika (パプリカ)
was release, Kon was reaching the zenith of his powers as a director and animator. He began using his patented nonlinear storytelling to tackle increasingly challenging and complex narratives. Therefore, his untimely death seems like an even greater loss to the anime industry. I can't even imagine how many more potential masterpieces he could have created.
Furthermore, Satoshi Kon is perhaps one of the few Japanese Anime directors to ever crossover into the American mainstream media market. His engrossing films attracted a broad general audience without giant robots, magical girls, or moé filled harems. Instead, he won people over with breath taking visuals and engaging storytelling. In the gimmicky and faddish world of Japanese pop culture, Kon's films definitely stood out.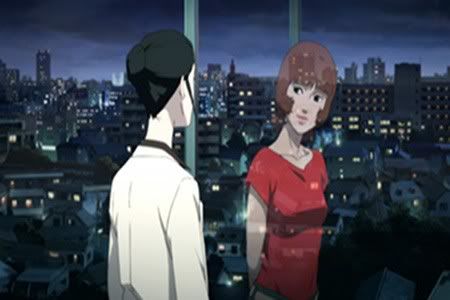 Paprika
I never met Satoshi Kon, but I was always connected to him in a strange two degrees of separation. I've had friends who knew him, interviewed him, and even hung out at his office. I also had several opportunities to meet him at events like the
Satoshi Kon: Beyond Imagination Retrospective
. Due to other obligations, I never connected with him and deeply regret it.
Satoshi Kon's life can be summed up in a memorable quote from
Paprika
, the inventor Tokita innocently remarks, "Isn't it wonderful? The ability to see a friend's dream as if it were your own. To share the same dream." Thank you for sharing your dreams with us. We'll miss you Satoshi Kon.
Related Links: