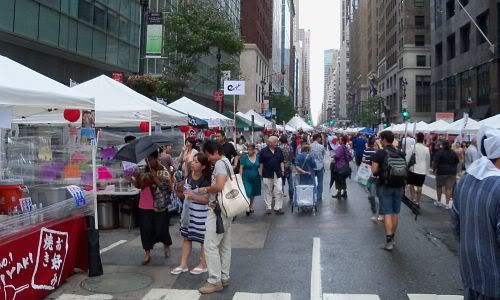 New York, August 22
– The
JapanTown
festival organized a street fair to celebrate Japanese cuisine and the culinary arts. This late summer fair was named the
Healthy Food & Green Festival
, and it was located on Madison Avenue (between 43rd Street and 45th Street). I don't know about the healthy and green elements of the street food, but there was a lot grilled red meat and seafood.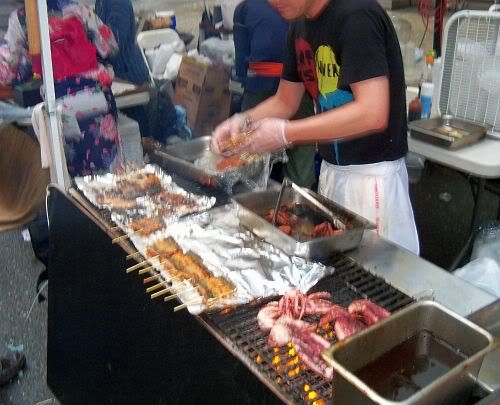 It's technically a Japanese matsuri, so there are fun games for kids. But, we're here for the street food. Lining the streets of Madison Avenue, there were at least twenty blazing grills and several steaming hot plates.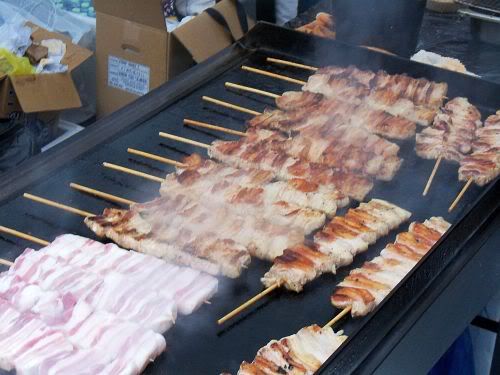 The best street food at the fair was the barbecued pork loins at the
Hakata Tonton
booth. It's grilled and dipped in barbecue sauce. Ummm… dripping with grease and sauce.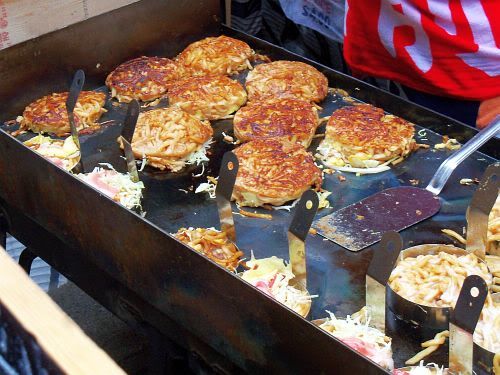 Delicious Tanichico-Yaki (Udon Noodle Pancake) with "Hiroshima" sauce and bacon was another popular dish at the fair. It's a type of
Okonomiyaki (お好み焼き)
.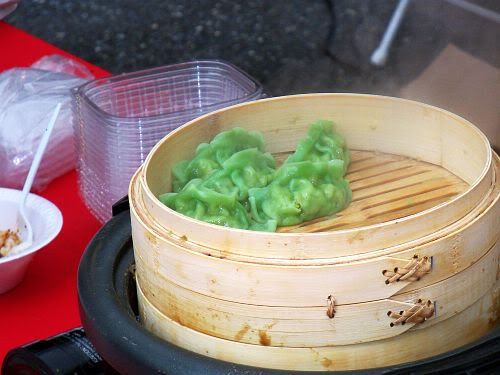 Healthier fair food included a vegan steamed dumpling at the
Ajinomoto
booth. It's made of edamame.
Across the street there was one vendor selling fresh Japanese produce.