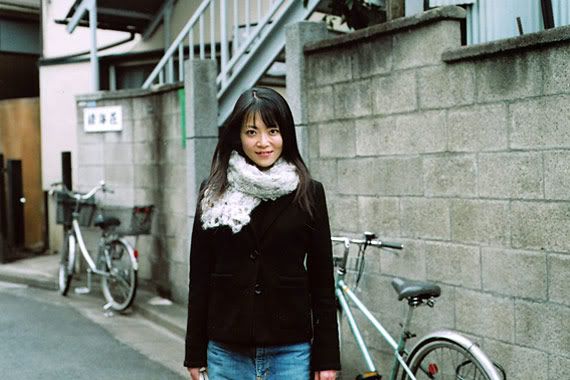 NEW YORK, June 30 –
Yumika Hayashi (林由美香)
was a prolific Japanese actress in the genre of
pink films (ピンク映画)
and pornographic videos. She has appeared in nearly 400 adult oriented movies and is probably best known for her work in the critically-acclaimed pink film called
Lunchbox (熟女・発情 タマしゃぶり)
.
As a young filmmaker,
Tetsuaki Matsue
had a very memorable meeting with Yumika. During the encounter, she critiqued his work and said, "You have a long way to go." Her words stayed with him, and the two became good friends.
When Yumika died suddenly at the age of 35, it was a complete shock to her friends and fans. Matsue was filled with grief and had difficulty talking about it. He decided to channel his feelings into a documentary film titled
Annyong Yumika (あんにょん由美香)
.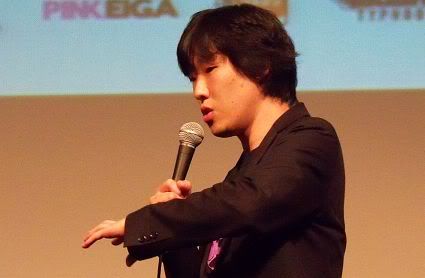 Director Tetsuaki Matsue
The documentary begins with the discovery of an obscure Korean pornographic video starring Yumika called
Junko: Story of a Tokyo Housewife
. It was an unusually joint Korean and Japanese production filled with bad dialogue and awkward sex scenes. Using the video as a guide, Matsue retraces Yumika's steps trying to understand her enigmatic life. (Note: He uses many excerpts from the video in his documentary. If you're offended by pornography, you might not want to watch it.)
Through candid interviews with Yumika's lovers, the director attempts to piece together her strange and colorful life. They passionately describe their experiences with the porn actress, and some admit to still harboring strong feelings for her. In many respects, the movie is less of a documentary and more of a love letter to Yumika.
When one of Yumika's directors tried to convince her to leave the adult film industry, she declined. He argued that she will have a better life doing a more respectable job. She replied, "I will cease to be me."
Annyong Yumika, Q&A with Tetsuaki Matsue
Related Links: