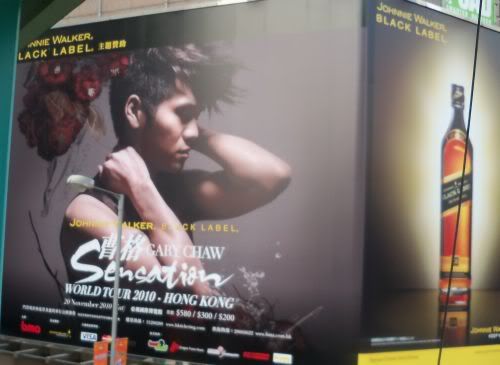 Large Billboard Ad for Gary Chaw's (曹格) Tour. It's sponsored by Johnnie Walker.
HONG KONG, December 24 –
Marketing and advertisements say a lot about a people. They highlight the best values of a culture as well as its shallowness. In Hong Kong, the corporate graffiti is everywhere you look. Your eyes can't escape a product pitch or a public service announcement. Most Hong Kong denizens do their best to ignore them. I, on the other hand, obsess over their meaning and over-analyze their subtext. I also document them on this blog.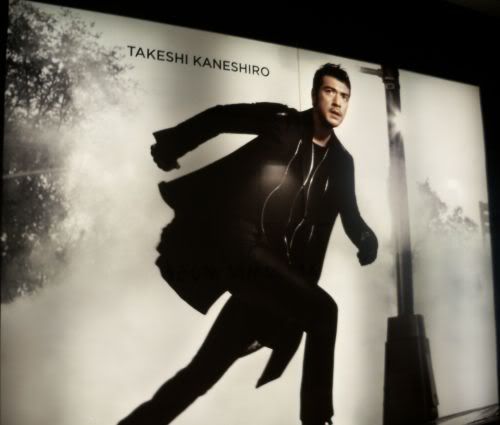 Takeshi Kaneshiro (金城 武)
, often labeled as the sexiest man in Chinese Cinema, is the current face of the
Giorgio Armani
brand in Hong Kong. This massive street ad covers the side of the Armani outlet on Canton Road.
Subway Fair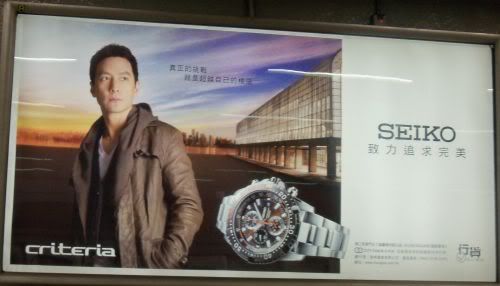 Giant Robot
writer
Daniel Wu (吳彥祖)
continues to push the
Seiko
watch line. I hear he's in a few Hong Kong movies too.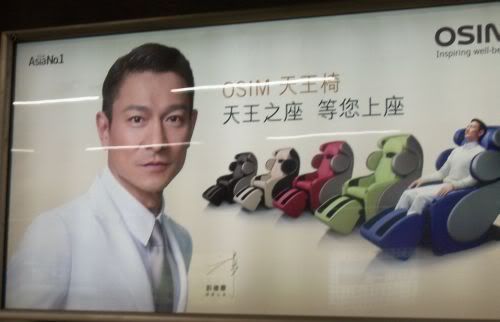 Andy Lau (劉德華)
, the ageless Canto-pop star, is the pitchman for
Osim's
massage chairs. Osim is a company that specializes in faddish health products like weight loss and massage devices.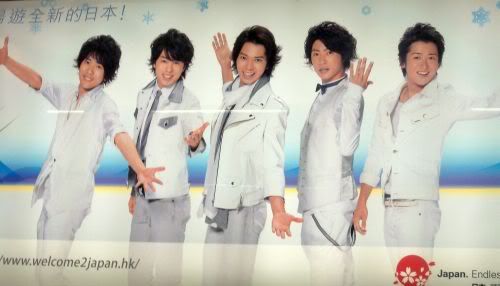 Japan National Tourism Organization
has resorted to using super pop idols groups like
Arashi (嵐)
to promote their country.
I couldn't get a good picture, but the
Chocoolate
boutique clothier is using American comics in their designs. They've even created a line of preppie clothing patterned after the mild mannered reporter
Clark Kent
. Geek chic has made it's way to Hong Kong at last!
>>
The Clark Kent Look