NEW YORK, June 3 –
A group of notable artists traveled to the remote regions of China (including Tibet) to find artistic inspiration. Their travels resulted in an interesting group show at the
Bryce Wolkowitz Gallery
. The show was titled "The New Grand Tour" borrowing the name from a western cultural practice of sending young (aristocratic) adults to tour the great cities of Europe.
I had a few problem with the curating of the show. The gallery did not label any of the pieces in the show. Especially in a group show, identifying artists and their works is important. I asked someone working at the gallery for any gallery guides, lists of works, or a simple exhibition postcard. They had no clue, and I couldn't find any literature located in the exhibition area. Forget the website. It's a very beautifully designed flash menu system, but it's not functional.
Regardless of the curating problems, the art was pretty interesting. The incorporation of local religious and tradition folk art with a modern aesthetic was fascinating.
Artists featured in the show:
Suitman & Young Kim
,
Deanne Cheuk
,
José Parlá
,
Rey Parlá
, Rey,
Rostarr A.K.A., Romon Kimin Yang
, and
Davi Russo
.
Here are a few pieces from the show: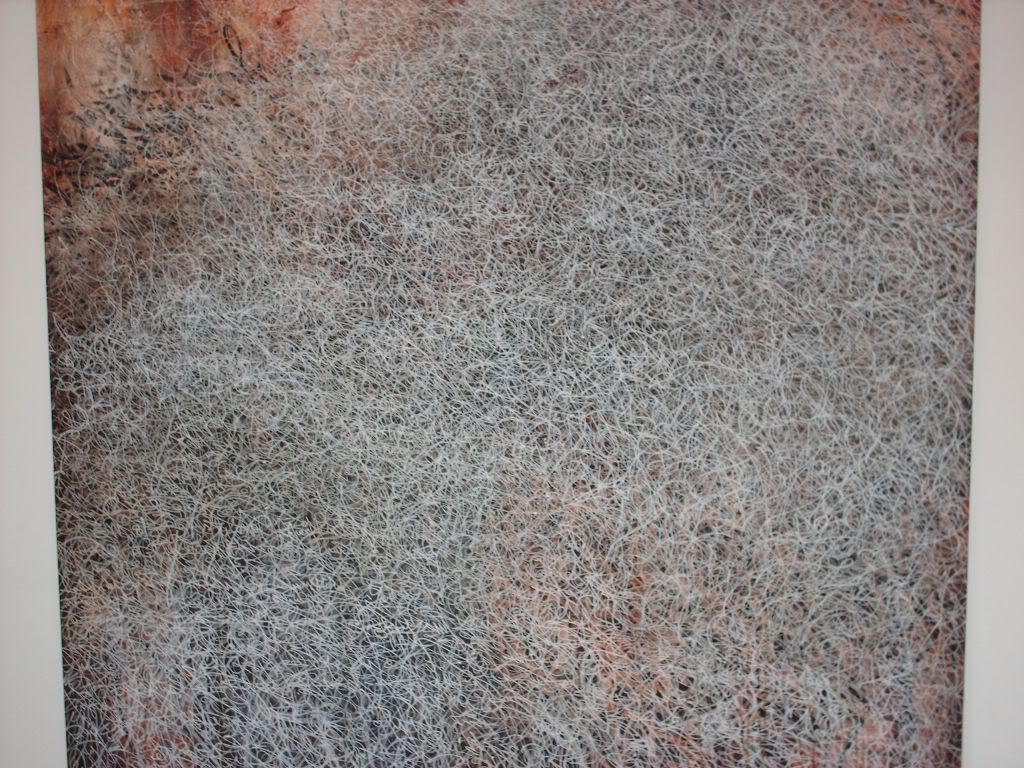 Artist: José Parlá
Artist: Suitman & Young Kim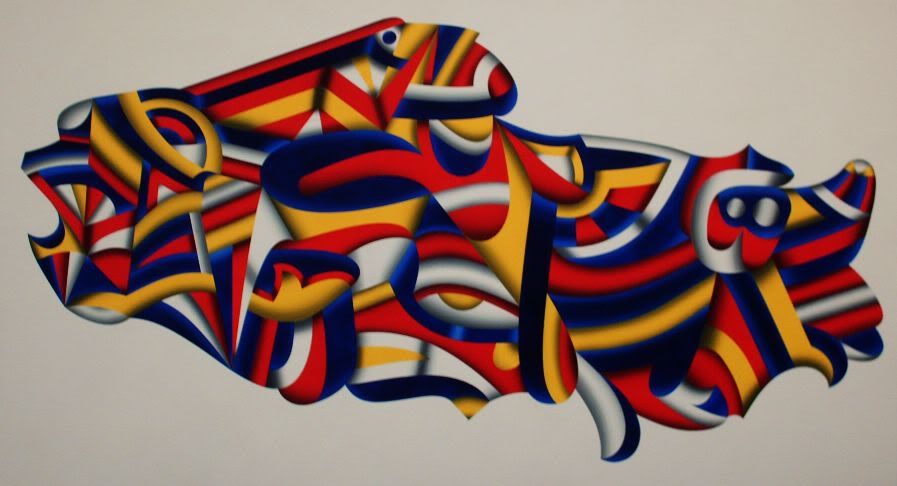 Related Links: