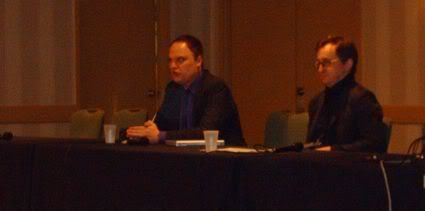 State of the Manga Industry Panel with Carl Horn and Jonathan Tarbox
ATLANTA, September 18 –
On a gloomy gray Friday afternoon, I attended
Anime Weekend Atlanta (AWA)
at the
Renaissance Waverly Hotel
. I started the convention by slowly browsing the dealer's room looking over the latest anime and manga merchandise. I ran into Gerald Rathkolb, one of the
Anime World Order (AWO)
podcasting trinity. AWO is one of the most popular anime podcasts according to the recent
Parsec Awards
. He was accompanied by a dry witted Max as they were buzzing around some anime posters.
After some more dealers' room reconnaissance, we went to
the State of the Manga Industry panel
which was being hosted by Carl Gustav Horn,
Dark Horse Manga
Editor, and Jonathan Tarbox, the former editor of Raijin Comics. They discussed some broad topics concerning the manga industry in America. Some of the more interesting points discussed were the production costs, market development, and the localization efforts. At the panel, we joined up with the remaining AWO trinity at the panel: Daryl Surat and Clarissa Graffeo.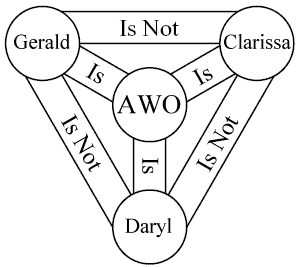 AWO consists of the three persons in the one anime podcasting divinity
After the panel, I took a quick second to check into my hotel room and rejoined the AWO at
Dave Merrill's
Western Influence on Anime panel
. Merrill showed a variety of anime properties based on western literature such as
Lensman
,
Superbook (アニメ 親子劇場)
, and
Starship Troopers
.
I was introduced to the amazing Tim Eldred, the creator of
Grease Monkey
and the biggest
Space Battleship Yamato (a.k.a. Star Blazers) (宇宙戦艦ヤマト)
fan ever. He was very cool. His knowledge of Yamato seemed limitless. I was a fan of the show and eagerly listened to his stories about Yamato fandom. He knew all the back stories about the production and the behind the scene details. I was captivated by the raw awesomeness of his Yamato knowledge. Tim runs
the official Star Blazers website
and does a
webcomic
of the show.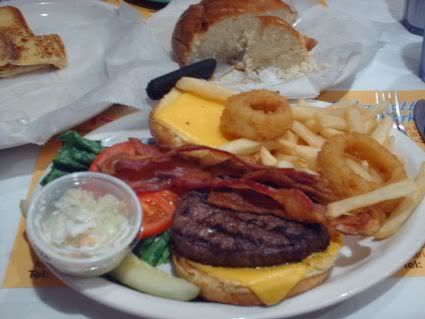 A bunch of us went to
Marietta Diner
for dinner. Daryl warned us that the portion were huge. I ordered a burger, and I got a huge plate of food. I only had few minutes to eat because Gerald had to get back to the convention. He was doing a panel on
the History of Hentai
. I ate very little of the burger before we had to rush back to the convention.
Gerald's
hentai (変態)
panel was packed. At first he encountered a lot of technical problems with the projector set-up which really cut down on his presentation time. After Gerald got everything working, he went over a brief introduction of early hentai including
Ukiyo-e (浮世絵)
influences. He had to rush through many sections of his presentation.
He eventually got to
Osama Tezuka's
hentai movies:
1001 Arabian Nights
,
Cleopatra (クレオパトラ)
, and
Belladonna (哀しみのベラドンナ)
. This was the bulk of his presentation. I've seen stills and read about these movies on the internet, but this was my first time that I've actually watched the anime. The films were a bizarre alchemic mixture of bright colors, sex, and music. Being very trippy and experimental, they were quite a departure from Tezuka's earlier works such as
Astro Boy (鉄腕アトム)
and
Kimba the White Lion (ジャングル大帝)
. I highly suggest that any hardcore anime otaku must see these films. They are a fascinating look into the darker side of Tezuka's genius.
Following Gerald's hentai panel, I went straight to Dave Merrill's
Anime Hell
. Daryl sent me a text message earlier stating that "Hell is where the heart is…" Therefore, I had to attend. Dave showed a hilarious mash-up of videos. I am legally prohibited from describing the panel. It's just one of those things that you have to experience. However, there is one thing I will say… Dave played the opening sequence from
Kikaider (人造人間キカイダー)
and shouted, "If you know the words, sing-a-long! Switchy… On… 1… 2… 3…" I think only Dave and I were singing.