As of the post date of this article,
David Choe's
Nothing to Declare
has officially concluded it's run at the
Lazarides Gallery
. The exhibition had an amazing mix of figurative aesthetics, bio-morphic masses, and wild abstraction. Here are some of my photos from the Thursday opening:
LOS ANGELES, April 23
In the center of the gallery, Choe presented a huge squid-like bio-mass. It was a partially filled balloon-like structure. Extremely playful.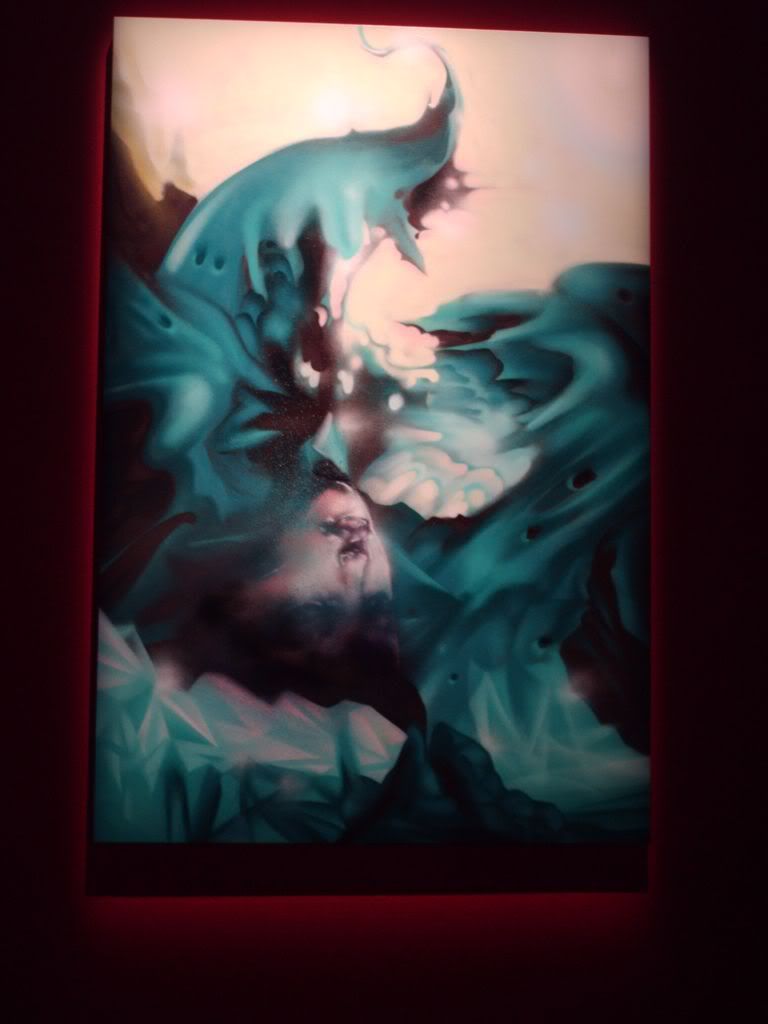 Choe has a gift for mixing amazing portraiture with other styles and themes. This one combines female portraiture with a wave similar to The Great Wave off Kanagawa
Another great portraiture amalgamation by Choe. He mixes female portraiture with energetic abstract expressionism.
Choe's opening attracted an interesting crowd featuring Rob Sato and Martin Wong.