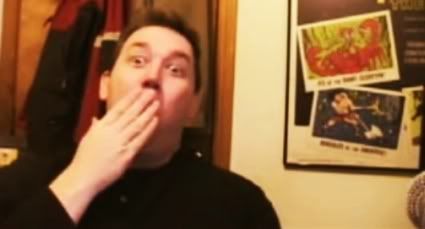 Oh Snap! Mike Toole rips moe fans.
NEW YORK, January 29 —
Mike Toole, the pioneer behind
Anime Jump
, has started a humorous video podcast on
Anime News Network (ANN)
. In his first episode, he rips on
Kanon (カノン)
, and he infects the internets with the classic anime
Alakazam the Great (西遊記)
.
You can see his first episode here:
http://www.animenewsnetwork.com/ann-tv/2008-01-26