NEW YORK, July 15 —
First annual MetroAnime manga swap meet at Maui Taco, 330 Fifth Avenue. There was a good assortment of Manga and Anime DVDs. I managed to pick up the first two volumes of "Crying Freeman", which I consider Koike gold. Rock!
More Pictures of the event.
More Information on the MetroAnime club.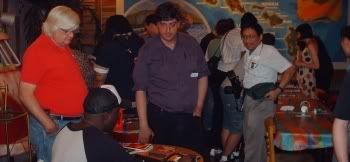 --
James Leung Man-Fai